Monthly Archives:
October 2014
I performed a few roles–mainly Luke and Illus–in Eric Flint's ISLANDS full cast radio drama from Baen Books. Set in the Belisarius series universe created by Eric Flint and David Drake.
This can currently be heard free, serialized as part of the Baen Free Radio Hour podcast along with some interviews and conversation with Baen editors and authors:
http://www.baen.com/podcast/podcast.asp
(September 19 through October 10 episodes)
Alternatively, you can purchase the DRM free MP3s here:
http://www.baenebooks.com/p-2601-eric-flints-islands.aspx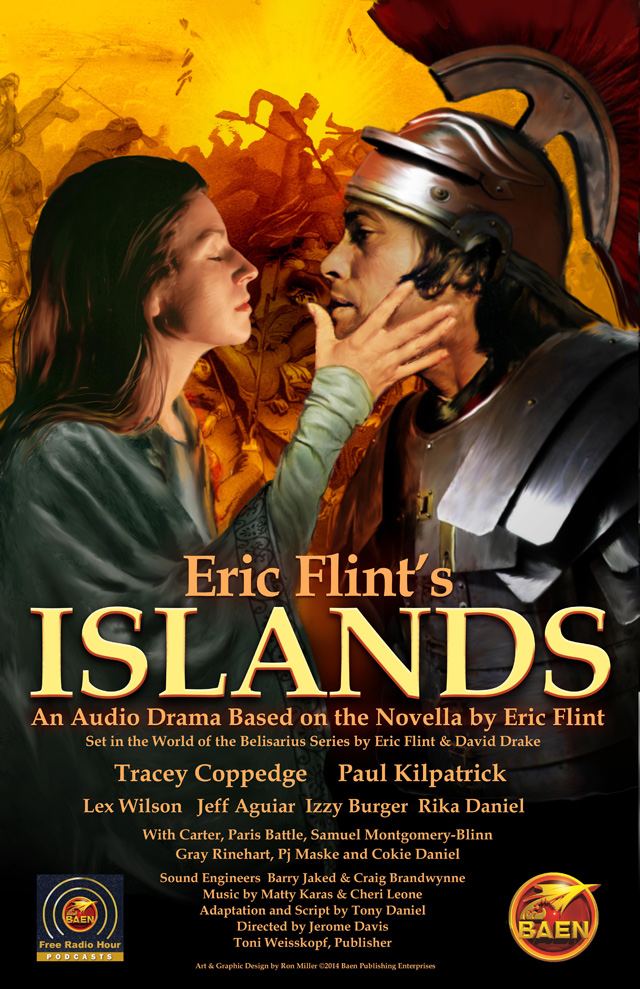 Klay! The 7-Day superhero "Quickstarter" for my comic book with Jason Strutz begins now!