For Glory, Love, and All the Right Reasons…
…the Garb and Gear of the Romantic Hero.
An AD&D 2E (Advanced Dungeons and Dragons 2nd Edition) Supplement/Article by Lex Wilson (as "Alexander Wilson") and Justin Paulette, in Hasbro/Wizards of the Coast/TSR's Dragon Magazine #273 (July 2000).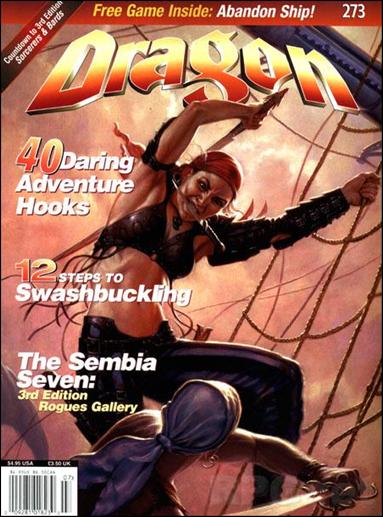 Back issues available online at Paizo.