The Man in the Cellar
Winner! Best horror film at the Cape Fear Film Festival, 2012.
"A polished, dramatic, and engaging short." – Film Threat
A short horror film written and directed by Dean Garris. Starring Lex Wilson (as "Alex Wilson"), Jennifer Russoli, and Tate Clemons.
Watch the trailer below or the entire film here
Contains horror elements.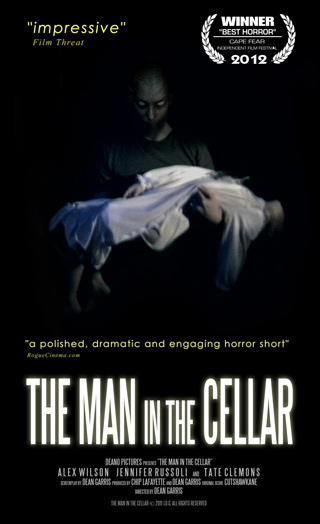 Watch online free on Vimeo.